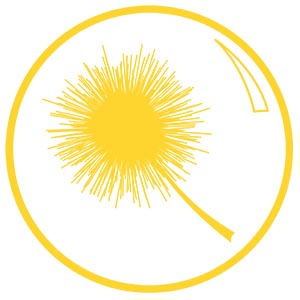 SAFETY FIRST
Our team is instructed to wear masks while in your home or office space. We know that the best way to avoid spreading illness also includes distancing.
If a team member is having symtoms such as fever, shortness of breath, fatigue, or cough, they are instructed to stay home.
UPDATED CLEANING PROCEDURES
We now add disinfecting services to most cleans at no additional charge for those who request it.
We are versed in best practices for disinfecting surfaces, and we use what we believe to be the best product on the market for this purpose.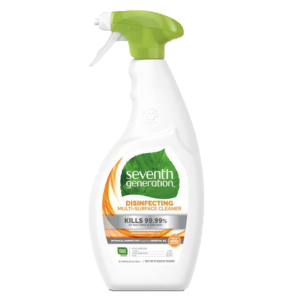 WHY WE LOVE SEVENTH GENERATION
This product brand boasts many earth-friendly features.  To begin with, we know that we are going through this stuff quickly. We buy the largest quantities available, AND are pleased to know that their bottles are made from recycled materials whenever possible. Also, these disinfectants are made from ingredients that are safe to use around pets and children. Also, they do not require any wiping or rinsing after use, even on food surfaces!
Seventh Generation Disinfectant is one of VERY few EPA registered products that can kill viruses and bacteria. EPA registration tells us that the product has demonstrated that it should not cause unreasonable adverse effects on one's health or the environment when used according to label instructions. Also, we can be assured that the product will be effective when used properly. When it comes to making the extra effort to disinfect your high-touch surfaces, killing most viruses and bacteria, we need to know that our efforts are worthwhile.
SO…HOW ARE SURFACES DISINFECTED?
It's actually very simple process. We use the product, whether it be a wipe or spray, to thoroughly wet the surface. Then we leave it! The surface must be wet and not touched fro ten minutes to be effective, so we make sure the surfaces we are disinfecting are clean before we use this product. In the case that we're using this on a counter top, there may or may not be some streaking afterwards. If there is, we make sure we've waited the full ten minutes before removing streaks. Here is a list of the surfaces we cover in this process:
countertops
doorknobs
light switches
handles
common workspaces and keyboards
toilets
faucets
sinks
What Else Are We Doing?
Your cleaning service team are instructed to wear masks while they are working around others. We stress that anyone experiencing symptoms such as fever, fatigue, shortness of breath, body ahces, or dry cough should stay home. Of course, anyone who has been exposed to the virus will not be allowed to return to work until their quarantining period has passed. We encourage hand washing or sanitization upon entering a home and prior to leaving.