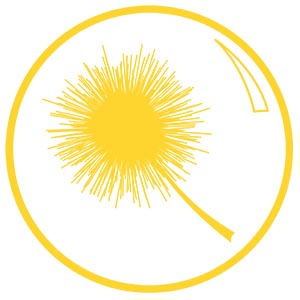 What we're looking for
We are a proudly green cleaning service provider and are always looking for cleaning professionals to join our team. The relationships we have formed with our clients, as well as their families and pets, sure are special. Come join this upbeat, friendly company that strives to balance excellent service and hard work with personal independence and healthy boundaries.
SCHEDULING:
We allow a fair amount of flexibility in staff schedules. We do require a consistent weekly schedule (with reasonable exceptions). However, all staff have the ability to block off days or times that are not booked in order to make personal plans OR to open up extra availability if more hours are desired. This means that if you want to sleep in and your schedule is empty, just block it off, no questions asked!
We are based in Boulder, and we serve clients mostly in, but not limited to, Boulder County. We also serve clients in Northglenn, Westminster, Broomfield, and Arvada. We schedule employees with clients that are reasonably close to where they live, with few exceptions for clients that live in the mountains. Many of our clients are homeowners, while others are business owners and managers. We also do a fair number or AirBnb/VRBO turnovers. It's an interesting mix! Most of our jobs are Monday-Friday 9am-5pm, but we do have some weekend an evening jobs.
PAY (the part you were waiting for):
We pay per job, and clients are charged per job. Unless staff are booked for hourly assistance (in which case the clients expects X number of hours of help), finishing early does not mean getting paid less, given that the job is complete. We aim to reward efficiency while maintaining high workmanship/workwomanship/workpersonship standards. We start at $18 per scheduled hour.
BENEFITS (the other part you were waiting for):
Paid holidays! Because you deserve to rest, but your paycheck shouldn't take a hit because of it.
PTO. Because life. We get it. When your wheels fall off, we want to be supportive.
401(k) with generous company match. You won't be working forever. Plan ahead. We'll help.
EXPECTATIONS:
We would love it if you have extensive professional cleaning experience. However, we are willing to provide paid training to the right candidates. We run background checks and have a zero tolerance policy for criminal convictions. We require a certain level of professionalism…and humor. We have amusing and comfy company tee shirts. All supplies are provided, with the exception of transportation. You must have a registered, insured, reliable vehicle.
Overall, this is an extremely independent, easy to manage job. If the clients are kept happy, you'll quickly develop a loyal following and keep a full schedule. We currently bring new team members on with a guaranteed 10-15 hours per week, with a sharp increase (as desired) after the first two weeks. Our goal is always to fill staff's schedules to their liking.