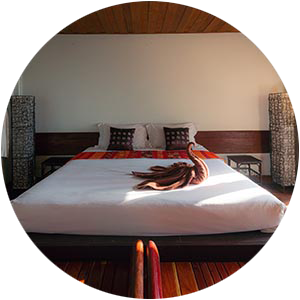 BNB AND SHORT TERM RENTAL CLEANING SERVICE
Let us help you create a sparkling, inviting temporary home for your guests, or prepare your home for your return after your guests have left.
If you are preparing your primary residence for short term rentals for the first time, please scroll down to schedule a consultation OR schedule a deep clean HERE. Scroll all the way down to see our checklist for this clean type. This is the same checklist our staff use.
IN HOUSE LAUNDRY
We will take your towels and sheets with us for service. This allows the cleaning staff the ability to focus on the presentation of your space for guests, which should always include an empty, clean laundry room for their full use. It also enables us to properly treat your laundry if necessary, without running into timing issues. We will return during the next turnover with your fresh linens!
Goodies For Your Guests
We always bring special treats for your guests to enjoy! We love sharing unique organic tea selections from The Tea Spot, which is a wonderful local company. We also leave coins that are made of delicious, high quality Belgian chocolate. Our current coins are mint dark chocolate. We also write a tiny welcome note.
rates
Answer a few questions for a hassle-free quote, and then see our availability.
Or, scroll down for an in-person consultation.
would you like our input?
We would be delighted to meet in person before you invite us to clean.
What to Expect
This is our checklist for turnovers, which looks a lot like our standard clean checklist with some modifications. When we enter a home with very little instruction, these are the tasks we perform and can usually complete in the average home. This is not meant to be exhaustive. Please feel free to provide instructions if your expectations differ from what you find below.
PLEASE NOTE: For clients who are new and whose homes have not been cleaned recently (or simply are more *lived in*), we may not be able to achieve everything listed below in the time we allot for standard cleans. If we find upon arrival that this may be the case, we will do everything we can to communicate with you as soon as possible to come to an agreed upon expectation.
KITCHEN
Counters are free of debris & streaks
Countertop items are clean and arranged neatly
Sink is sparkling and drain is free of debris
Faucet and knobs are clean and streak free
Window behind sink is clean
Floors are free of debris and clean
All dirty dishes in dishwasher and dishwasher is running or empty
Fridge interior is free of perishables or crumbs and has been wiped down
Fresh dish towel put out
Trash is empty
LIVINGROOM
Couch pillows are fluffed and arranged neatly
Blankets are folded neatly
All items on bookcases and table tops are placed neatly
Window sills and table tops are dust free and streak free (surfaces that are very cluttered or have very delicate items will be skipped)
Couches and chairs are free of debris and pet hair
Floors are free of debris and clean – hard floors are streak and footprint free
DINING ROOM
Table is free of debris and clean
Chairs (including child chairs) are free of debris and clean
Chair feet are free of pet hair
Chairs are pushed in neatly
Window sills and table tops are dust free and streak free
All items on bookcases or tables are placed neatly
Floors are free of debris and clean
BATHROOMS
Mirrors are spotless (including behind sink faucet)
Counters are free of debris and clean
Sinks are sparkling
All drains are free of hair and debris
Faucets are clean and streak free
Shower surround is free of debris and obvious spots
Highly reflective wall tile is free of water spots and soap scum (non-glossy tile will be spot cleaned
Glass shower doors are spotless
Ledges around bath tub are free of debris and clean
Tub is free of scum and debris
Faucets and knobs are clean and streak free
Toilet is spotless inside and out
Floor is free of debris and clean (including around the toilet)
Toilet paper and towel holders are dust free
Two full sized towels are folded into thirds or zig zags and hung neatly (no tags showing)
Hand towels folded into thirds or zig zags and hung neatly
Wash cloth(s) folded neatly and placed near sink(s)
Trash is empty
BEDROOMS & OFFICES
Bed is made with blankets smooth and symmetrical and pillows fluffed and arranged perfectly
Extra blankets are folded perfectly and arranged neatly
All items on bookcases or dressers are placed neatly
Floors are free of debris and clean
All window sills and table tops are dust free and streak free (unless cluttered or containing delicate items)
No dust on headboard or lamp shades or any items on table tops
Trash is empty
LAUNDRY
All clean laundry has been sorted and put away
All dirty laundry has been collected and bagged and is ready to go
FINAL TOUCHES
Chocolate(s) tea(s) and card placed neatly on kitchen counter
ANYTHING in need of attention photographed and texted to client